The Throes of Epiphany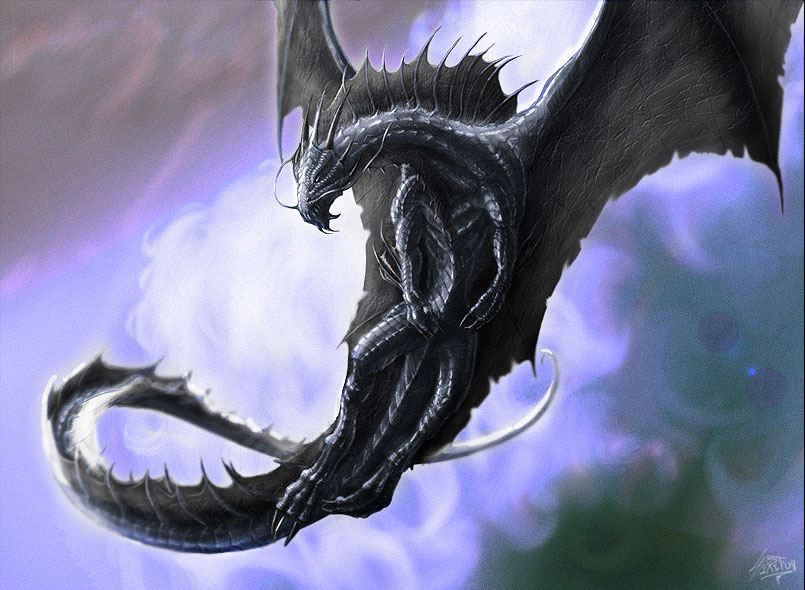 A cosmos of endless color, expansive beyond comprehension. Planes. Universes. Galaxies, stars. It was all moving by so quickly. No end. No end. None save one- a star brighter than all others. Faster, and faster, and faster it approached, until the light it emitted blinded her to the truth. White… white all around her. All white, and everburning. But the pain? It was there. She was screaming- but she was not in distress. The pain climbed from her tail, to her legs, to her torso, to her neck, to her horns until it encompassed her completely. Light- pain. It quickly faded. Nothing. No time. No space.
Space? Heh- what even was such a concept? A construct created by the minds of mortalkind. Is there really such a thing? In the multiverse now-empty, where even was up? Where was down? Left? Right? No matter where she went, all she saw was black. She could feel nothing anymore. Hear nothing.
But in this black expanse she existed, moving yet getting nowhere. Comprehending the void of nothing. Off she stared, the abyss granting nothing. But she was not lonely. Not frustrated. No, this was- normal? Natural?
I ought to bring in some light.
Careful, for you might not like what you see.
I see nothing. It is too dark.
There's always something lurking in the dark.
...Then let the light bring it to me…
Fwoom! From her azure Talon a singular globe of light.
Nebula's up, Galaxies down. Stars right and Planets left. One by one they all came back. But- she was them. All of them, looking out to another. Azeroth? A blue dot far away. Down? Argus a green dot far away, up? K'aresh now left, yet Azeroth and Argus were both to the right. A galaxy far away from all, where everything is right except Azeroth, who is down.
Each new celestial body brought with it a new perspective. A flash of change, and a galaxy of understanding, until everything- every nebula. Every planet. Every star, every galaxy… it was all in her view now. Tiny, multicolored dots of essence swirling around in a pattern of circles. The Multiverse one big arcane equation.
She thought of home, and found herself awaking in her frostborne lair. It's glacial cave aglow with gentile blue light, until she thought of Argus. Now her view was Mac'Aree and Azeroth behind it. She thought of home again, and looked up through a break within thick snowclouds at the burning fel-green visage of Argus, so close to home as it once was. But there was no civilization. No, she was seeing the planet for the first time now. She thought of Sargeras, and found herself staring through towering pillars off the Seat of the Pantheon at the world below. At the beautiful sphere of blue and green she longed for so dearly. But- what was that white stuff in some parts? Clouds? She thought of void lords and saw a concentrated golden dot amid many others. Existence? Oh, it annoyed her so much. The concentrated light hurt her eyes. These dots forcing her heart to race and beat with anxiety. Everything was- so overwhelming. Perhaps it'd look better spread out more evenly…
Swiftly, she snuffed out her globe of light. Everything vanished and she was alone to drift through endless black once more. Calm nothingness.
But then a sound. Deep, that it forced her scales to bristle at the reverberations. It was low, basy, and reminded her of lightning. A flash of green behind her, as the sound crescendoed to an ever-increasing tempo. Another as second sound began to accompany it. A high chittery squeal that intermingled with the base in the most horrible fashion. Her ears hurt, and she swiftly turned to see it. Flash! Another green flash blinded her. The sound unbearable now. In the flashes she could see people. Family. Individuals she cared for. Maureen, her ears bled, for she was hearing this sound too! Aericgos, roaring in agony as crimson liquid geysered from his frills. He collapsed to the ground. Safirgosa, Esiaye, Sidda, Elvae, Vela, Quentin, Bella, Stacy, Alice, Amara, Elli. All shared the same fate. And then Iv'adhun. Ysildwen. Their ears were covered and bleeding too. They looked ahead at the blinding bolts of lightning. One arced between them, as the electric sound reached its highest, and most painful pitch! It headed straight for her! A dark amorphous silhouette framed in green ligh-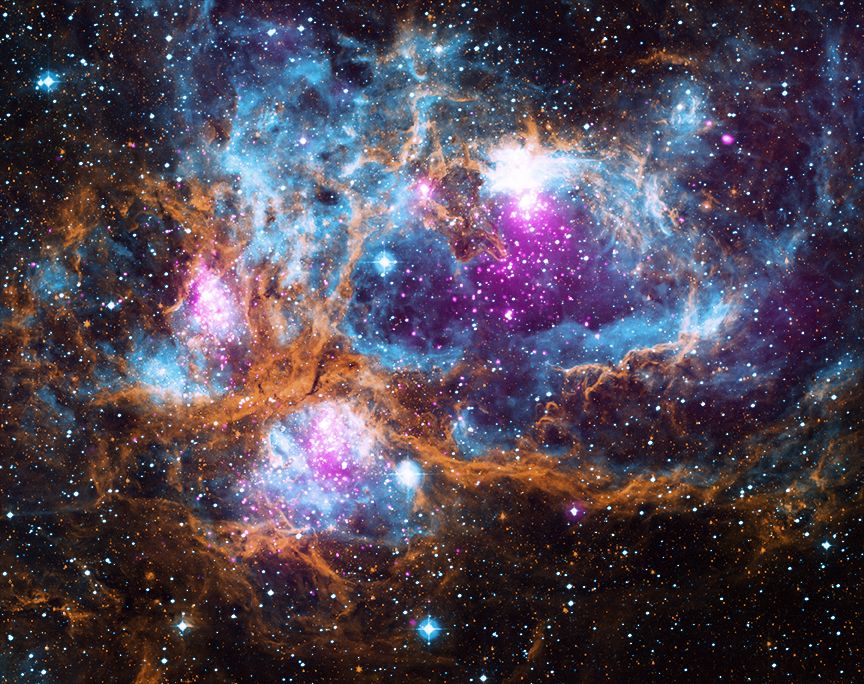 Sorvegosa's eyes tore open and she reeled her crested head backwards, crashing into one of the enchanted lights above. With a clang, the metal structure noisily reverberated in inanimate protest as it spun off coarse, and into the ice behind. A crack formed in the glacial roof above, causing an icicle to fall. It shattered upon her frozen Arathi ship, causing one of the shields mounted on its sides to fall. The shield clattered into a pile of coins collected from three-thousand years of history and with a chain of rattling clinking, they sloughed off of each other and hit the frozen ground below. From out the now-displaced pile, a book fell to the ground as well, and flopped open. All without her realizing, for she was still wracked by the pain.
"Rraggh- Fexzil-" the dragoness hissed, cursing beneath her breath as she nursed her skull with a talon. The lingering effects of the impact to her head throbbing, yet fading away. She growled low–more of a groan really–and opened her eyes once more, looking around to process the location and get reacquainted with her waking perceptions. Was she still dreaming? No, each sound and sight in the cave came with renewed clarity, and everything remained consistent. She was indeed awake. Though her scales were still bristling with the adrenaline coursing through her. The fear imbedded in her by the nightmare still lingering.
What was that sound? She'd never heard anything like it. That basy electronic noise the likes of which she could only compare to the sensation of a psychic scream. A horrible spell that can be utilized by high level casters of her ilk. She'd experienced one before, but the blood came from her eyes. Not her ears. And not in large quantities either. The more she tried to wrack her brain around it, around where she may have heard this sound before, the more she realized she had not. Titans… that dream was intense.
It was about this time that she heard the rattling sound of something impacting against coin, and pages fluttering open. Well, she did not hear it now, but she did finally process it and what it was.
With another growl, the dragoness shook her head. She'll unpack that later. What happened while she was in her waking throes?
Sorvegosa turned her head towards her hoard. Humble though it was for a dragon her age, its golden luster still filled her with feelings of accomplishment. Within the pile though lay a book.
It's leatherbound cover was brown, of course, but it's corners were decorated with gold fittings. Paper adorned with golden ink that embellished it's margins. She knew this book to be an enchanted item she enjoyed keeping close. "A History of Helpful Hypotheticals, by Heidi Holden."
The gilded margins framed a blank page, where words and phrases began to form gradually. A faint, lavender light ungulated until it formed the likeness of coherent language, written in Draconic as per the language it knew her to be most familiar with.
If you could end all future instances of a crime, but in doing so you'd have to be the last to commit it… what crime would you chose?
Odd… The question stuck with her in her mind this time. Perhaps it was her mind still trying to process the imagery seen in her dream. Perhaps it was the darker tone of the question, within a book she found widely amusing in the past. Whatever it was, she felt her head cock to the side as her instinct towards curiosity took over.
She was onto something, but her perspective here was limited…
How exciting!
Fate is dynamic. Changing it takes but a single step.