Dark Thoughts
Another late night.
With a heavy sigh, Emmy closed her eyes and lifted her fingers up to rub her temples. How many hours has it been now? Twelve? Fourteen? She'd honestly lost track at this point.
The campus was quiet, and the distant clamoring of student feet had trickled to a slow hum hours ago, and now only the occasional clip-clopping of shoes passed by her doorway. Once every hour maybe? It was hard to tell, there was no particular pattern to it.
N'zoth's uprising had sent many of Stormwind's defenses on high-alert. The dispatcher awash with guards sharing their status and location on patrol. And the university was no exception. The sorceress had lost track of how many extra runes she's had to inscribe along door-frames. Only that the mana she's had to expunge to do so has been utterly exhausting.
She opened her eyes. The dim cosmic blue glow that emitted from them lighting up small portions in the dark classroom laboratory. She looked around. The chalkboard was full, the papers on her desk signed and graded. Countless books lay scattered about her workspace, open to various pages detailing wards for both mental fortification and corruption mitigation.
All seemed as it should be.
With a heavy groan, Emmy pushed herself from her desk. Her muscles trembling in the process as they creaked and moaned in protest. For a brief instant, there was numbness in her shoulders, but as her arms fell limp at her side she could feel them flooding with trickling warm fluid internally, making the pain all to apparent.
This was not how she imagined her life being when N'zoth came. She expected to be on the front line, battling against the forces of corruption. Doing her part to protect the world from harm, her race's duty. Even looking around the dark, empty classroom, trying to remind herself of what she was doing here… she couldn't help but feel a little guilty. She should be out there.
She should be helping…
Why wasn't she? Vela–the older woman who has certainly become her mother figure in recent times–did something. She destroyed a brood of Twilight dragons. Or at least she attempted.
What about Lu? A former twilight cultist turned double-agent. She has openly stated that she'd protect everyone from his influence. That she'd see to it that the world would be saved. Her desire for power though… well. That made her weary to say the least. But she was still doing something. For now.
Alice? The young elven woman–nay, girl–she'd always looked down upon in some ways. With as void-addled as she's become, the integrity of her mind is somehow still in-tact. And she's used her experience to hunt down cultists within the city. She got injured doing so.
What has she herself done? She hasn't put her life on the line. She hasn't done anything dangerous. Gritting her teeth, she tried her best to push back the thoughts that were coming to her.
She heard Wrathion was back. Got punched in the face by Anduin if newsletters were to be believed… How much has he accomplished? He arrived. Made it known that corruption was already seeping into everyone's minds as they spoke. She was thankful for that… he also managed to resist the whisper of N'zoth thus far. Lead champions into the forges to learn more about the void. So far he has done everything a dragon should be doing.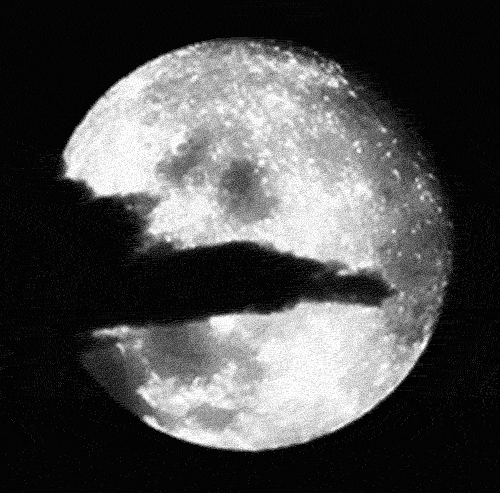 Everything a dragon should be doing…
Emmy winced at that. Of course a Whelpling was more productive than she was. Of course, the spawn of the only dragonflight who didn't give up their powers was achieving more than an elder by three millennium was. Damn blacks… the other flights were suffering, dying out… and they refuse to help!? The blacks have shown themselves on numerous occasions their capacity for brilliance! If one can find a way to cure void-corruption then surely they'd be able to restore the others to their former glory. Surely there is a way!
The Twilight dragons can still reproduce. The new and pure void dragons can reproduce. Why can't she? Why does her people have to suffer this curse while every other creature in the world continues to overpopulate and cause havoc!
A low growl reverberated from the deepest reaches of her throat, swiftly getting louder by the millisecond. The muscles in her arms and hands trembled violently, her rage overwriting her prior exhaustion. They shook until they found their way beneath the edge of her desk. Was it always this light?
She cared not for the question. A loud, cacophonous, disruptive racket broke the silence. A series of banging and smashing as the desk was flipped onto it's top. Alchemy supplies shattered, the spines of several books tore, and paper flew everywhere. Even the bronze astrolabe she kept on the desk's edge clattered and rung as it's intricate metallic pieces bent and warped out of shape.
After that, there was only silence, and the sounds of her shaky, labored, heavy breathing. Of course, it didn't last long.
Heavily armored individuals came charging down the hall, kicking her door open with an uproarious slam.
"Miss Bluefire! Are you alri-"
The individual paused as he witnessed the scene before him. Two young men, eyes wide with anxiety when their gazes fell upon the sorceress. Cadets, campus security.
Emmy's eyes shot like daggers towards the two students, her body still trembling with a quickly subsiding rage. "I'm-" her words started as a shout, but then gave pause. The classroom was quiet. Quieter than it had been in three days. A noise… something was missing. The hum! Emmy's right hand shot up to the side of her neck, feeling the area her ward was placed. She expected to feel a tingling warmth, but instead she just got smooth skin. A momentary surge of panic overcame her.
"Wait! My ward. It's dormant again-" followed by an epiphany. One that scared her. Her ward was gone. It had been broken through. Is that why she got so angry? Suddenly it all made sense to her. Why she was thinking the way she was. The subtle probings of the void had penetrated her mind and began preying on her insecurities. Her mistrust. Her jealousy. Her unending desire to have a clutch of her own, and regain the power she had lost during the cataclysm.
"Miss Bluefire?" she cadets piped up again, hands on their weapons, their expressions fearfully concerned.
"I'm sorry…" she finally said. "I- lost my temper. Flipped my desk." she looked around at the carnage. "Oh shit…"
"Well. Keep it down next time!" one demanded. "The dorms start just two floors down." And with that, they calmed their demeanor and stepped away, continuing on with their nightly patrol.
She just plopped herself into her chair in shock. Hand on her mouth, as her mind tried to process all of this. To process everything that was happening right here, right now.
Suddenly, it seemed… she would have to start taking lessons from her Ren'dorei coworkers.
Fate is dynamic. Changing it takes but a single step.